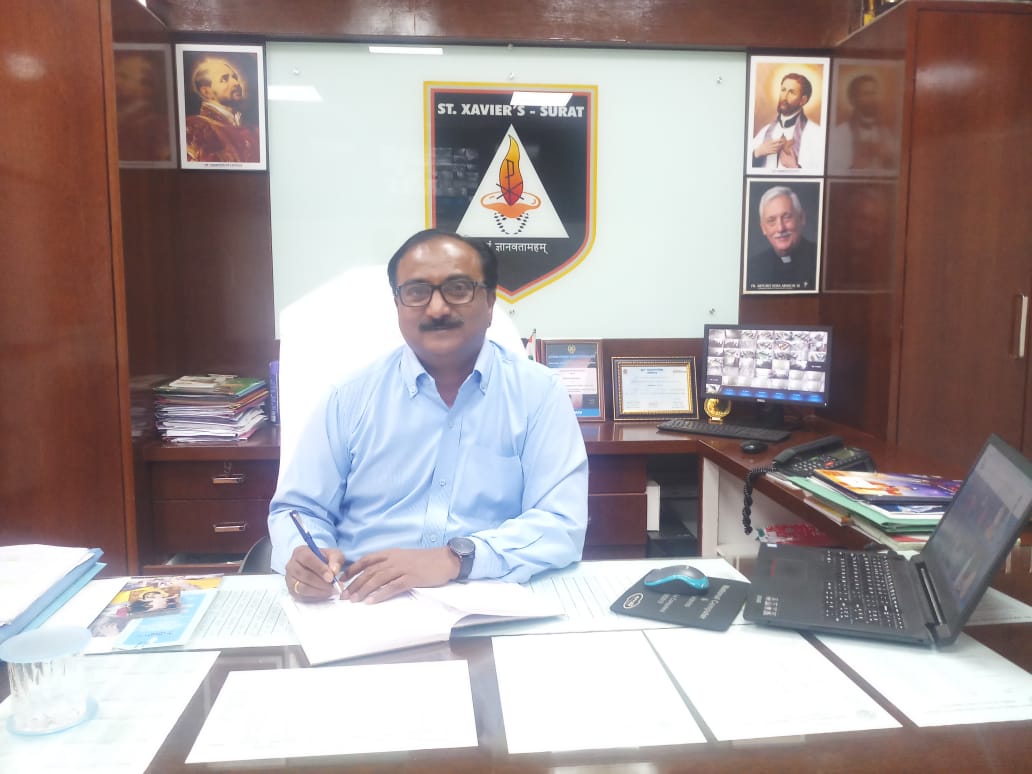 St. Xavier's High School, Surat is one of the oldest well-known educational institutions in the city. This school established by the Jesuit father of Gujarat Province in the year 1963 with just two large rooms and two teachers in a former Vohra home on the banks of the river Tapi, has now grown into a leading educational institution of excellence, accompanying students of every caste, creed and language and imparting tirelessly quality and integral education to the students in an affordable price. Academic excellence is a must, but the school religiously does focus on preparing men and women for others and persons of compassion, conscience and competence. It strives to create an authentic and healthy atmosphere where the students feel self-esteemed, capable, important, understood and above all, loved and respected for what they are and what they ought to become.
The management, the principal, the religious collaborators, the devoted staff, the vibrant PTA members and the supportive TEXAS members involved in this sacred endeavour promote consciously the holistic development of the students, keeping in mind that they are the future of India and that they are the ones in the future to pass on to the next generation the values enshrined in the constitution of India. The facilities such as language lab, smart classes, science labs, computer labs and games and sports facilities are very much at the disposal of the students, preparing and moulding them as persons of character. As St. Irenaeus has said, the glory of God is that man is fully alive and the school firmly believes that every student studying in the school is the glory of God and a gift to be cherished and nurtured forever.
We, as a school management, look forward to preparing good quality citizens for the country who can contribute to the society and make us proud. AMDG – AD MAJOREM DEO GLORIAM – the motto of our Jesuit order, all for the greater glory of God, is our ultimate motto which is the concern of all our current and future activities.
Fr. Sudhir Bhatia
Principal